HCM City has plans to improve the city's ranking in the Provincial Governance and Public Administration Performance Index (PAPI) and the Provincial Competitiveness Index (PCI) in the remaining months of the year.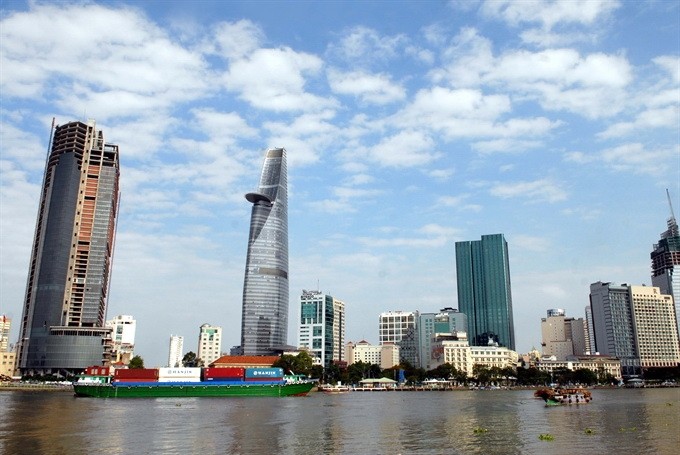 HCM City aims to improve its ranking on the Provincial Governance and Public Administration Performance Index - and on the Provincial Competitiveness Index - over the next six months.
Speaking at a meeting about the two indices held yesterday in HCM City, Trần Vĩnh Tuyến, vice chairman of HCM City's People's Committee, said the city's PCI had dropped to the sixth position last year from the fourth in 2014 among all provinces and major cities.
The PCI in Việt Nam was designed by the Việt Nam Chamber of Commerce and Industry (VCCI) and the US Agency for International Development-funded Việt Nam Competitiveness Initiative.
It assesses performance, capacity and willingness of provincial governments to develop a business-friendly regulatory environment for private-sector development.
Only a few sub-indices for HCM City remained unchanged or increased, with others falling, like entry costs, transparency, informal charges, proaction, and human resource training.
The largest decline was in transparency, dropping from fourth to 17th, and informal charges, falling from 42nd to 54th.
The city also ranked low in the PAPI, Tuyến said.
PAPI is a policy-monitoring tool that reflects citizen experiences with central and local governments' performance in governance, public administration and public service delivery.
PAPI has helped motivate public officials, civil servants and public employees to improve public sector management and public service delivery.
Tuyến urged all relevant authorities to seek measures to improve the city's rankings in the indices by the end of the year.
He also asked city agencies and district authorities to step up efforts to closely monitor prices, maintain orderly streets and pavements, ensure public security, and encourage entrepreneurs by creating an environment conducive to business.
Problems faced by the public should be quickly resolved, he said, adding that city officials should spend more time on fact-finding tours to eliminate difficulties faced by the public and businesses.
Tuyến also spoke about the city's economic growth in the first half of the year, noting that concerted efforts were needed to improve the indices in the next six months.
Priority should be given to investment attraction, simplifying administrative procedures and developing transparent administrative systems.
Concerning the city's socio-economic development plan, Tuyến said that financial and material resources should be carefully balanced so that strategic tasks can be effectively implemented.