The domestic terminal at Ho Chi Minh City's Tan Son Nhat airport opened to normal operations early Tuesday morning, about a week after a fire forced it to shut down.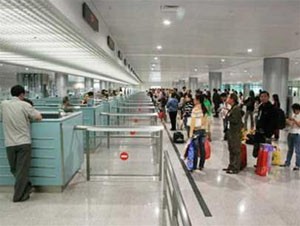 Tan Son Nhat's domestic terminal has been operated again since this early morning.
The fire, which broke out on October 27, had destroyed a 200 square meter area in the domestic terminal, causing many flights to be delayed.
Airport authorities announced yesterday that the Southern Airport Service Company had worked to restore 30,000 m2 area of the first floor including check-in counters, boarding passages and doors , and other facilities.
The security system including screening devices and closed-circuit television (CCTV) has been returned to normal service, they said.
The domestic terminal can now serve from 2,100 to 2,300 passengers during peak hours.