Within a visit framework to Japan, Secretary of the Ho Chi Minh City Party Committee Mr. Dinh La Thang yesterday morning had a meeting with Hanoi Ngan Nam Joint Stock Company and some Japanese companies including Daiwa Houssing, Mitsubishi, Fujita Engineering and Oriental Consulting Group who are interested in the Xuyen Tam Canal Upgrade Project.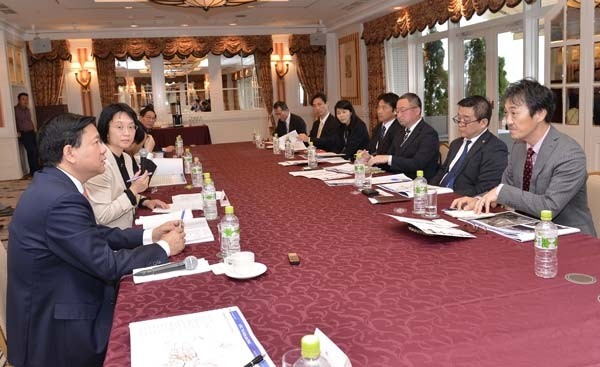 At the meeting
The canal has total length of nearly 10 kilometers which stretches from Nhieu Loc –Thi Nghe Canal in Binh Thanh district to Vam Thuan River in Go Vap with its total investment capital up to over VND 5,000 billion. Around 2,000 households will be relocated.
The Ho Chi Minh City People's Committee has approved the plan of dredging, environmental clearance, infrastructure construction and land exploitation along Xuyen Tam canal under the Build – Operate (BT) contract by 2020, aiming to upgrade transport infrastructure and urban residential areas along the canal as well as solve water release for Binh Thanh district.
Vice director of Ho Chi Minh City Transport Department Nguyen Van Tam said that the HCMC People's Committee handed over the project research for Hanoi Ngan Nam Joint Stock Company and it is estimated that the compensation payment will cost over VND 2 trillion.
The time to conduct the research is scheduled to be completed this month to report the HCMC People's Committee.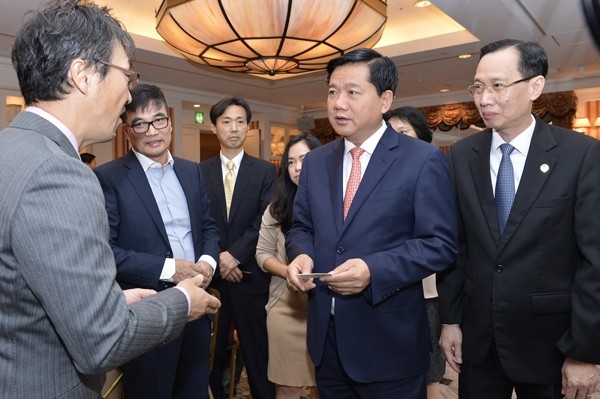 Secretary of the Ho Chi Minh City Party Committee Mr. Dinh La Thang meets Japanese investors.
At the meeting, the investors paid much attention to learn about solutions for water environment and release on the canal; the process for land clearance, and building low-income houses and apartments along the canal.
The city leaders thanked interest in the Japanese investors for the project. Because the project is part of the city's seven environment action programs, he suggested Hanoi Ngan Nam Company needs to quickly complete the project and Japanese investors also need to early fulfill the formalities based on Vietnam's law and signed with JICA to affirm capital resource for the project.
The city pledged the land clearance plan of residential areas will take at least 18 months, promising the project will soon start this year and to be completed the construction by 2022.