The Ho Chi Minh City Villas Classification Council has asked District 1 and Binh Thanh district to force owners of two hundred year old villas that have been demolished recently to repair and restore their status quo.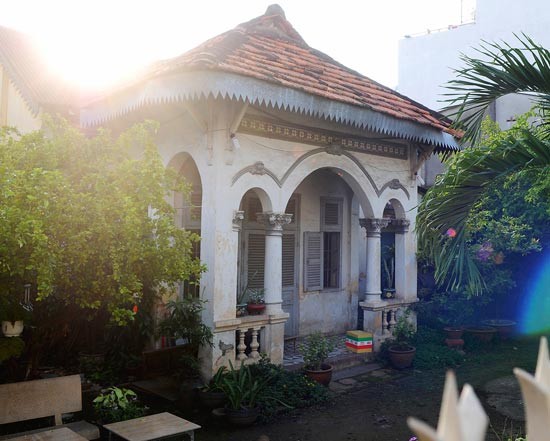 An ancient villa in Phan Van Tri street, HCMC (Illustrative photo: SGGP)
Mr. Hoang Minh Tri, deputy head of the HCMC Institute for Development Studies and chairman of the council, said that incorrect assessment had sent local authorities to permit the owner of the first villa at 12 Ly Tu Trong street, District 1 to repair it.
They based on the Government's Decree 61 to rank the above villa in the third group of villas without need of conservation, he said.
Classification of old villas built before 1975 has been conducted by the Villas Classification Council. Its result will just become valid with the city People's Committee's approval, he added.
According to the committee's Document 3606 issued in 1996, demolishment of villas built before 1975 must be approved in writing by the committee's chairman.
In addition, the owner has not repaired the villa according to his announcement sent to relevant agencies. Instead of repairing leaky roofs, decayed floor and girders and repainting internal walls, he has demolished the house.
At present, there are only four main walls left after partitions were knocked down. 
The council has required Binh Thanh District to compel the owner of the other villas at 237 No Trang Long street to restore its status quo.  This has been ranked by the council in the group 1 of villas with architectural and cultural values in need of conservation.
If the owner needs, the city Department of Planning and Investment, member of the council, will introduce experts to help repair the unroofed mansion.

Related article:
Binh Thanh district protects century old villa from demolishment