The Economics - Budget Committee under Ho Chi Minh City People's Council and relevant agencies on April 21 gave their opinions on a water price increase project for the phase 2015-2019.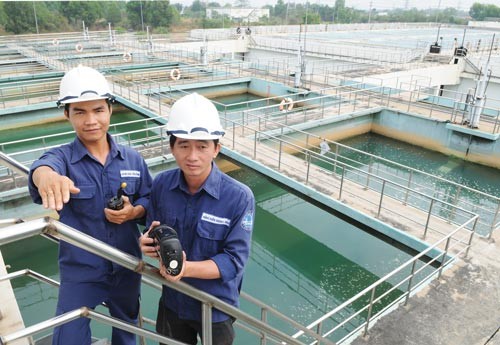 A corner of Tan Hiep Water Plant in HCMC (Photo: SGGP)
Saigon Water Corporation (Sawaco) said that Departments Finance, Transport, and Agriculture and Rural Development have been assessing the project, which is expected to hike water price by 10.5 percent a year.
According to the project, water prices will be kept unchanged for poor households this year and lower than normal prices in following years. The company will apply preferential prices in special cases.
The price increase will make up for up costs and raise the fund for water supply network investment as per a city's plan until 2025.
At the meeting, many delegates said it was necessary to raise the price but authorized agencies should reconsider the increase time and level. The proposed 10.5 percent rate is too high which will contribute to lift water prices up by 50 percent within five years.
Head of the Economics-Budget Committee Pham Van Dong said that the city authorities would continue collecting opinions before making a decision.