Ho Chi Minh City Investment and Trade Promotion Center and Customs Department on April 23 hosted a meeting with over 200 businesses to disseminate changes in customs policies and procedures from this year.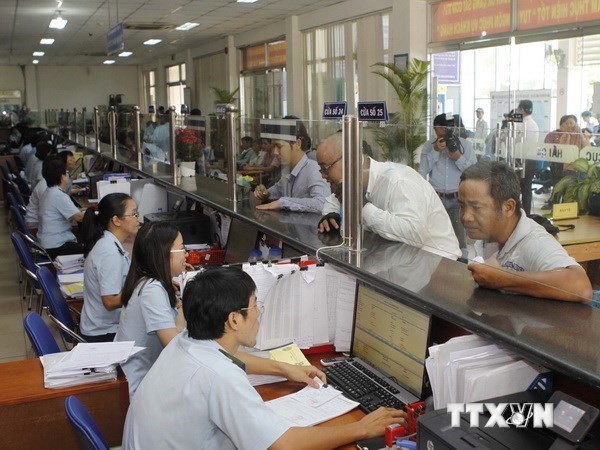 HCMC Customs Department has implemented e-customs clearance system (Photo: VNA)
Customs official Nguyen Quoc Toan introduced new policies and procedures from the Customs Law taking effect this year. Customs agencies will completely apply electronic mode in management.
At present, 99 percent customs procedures have been declared online. Businesses should clearly know new regulations to prevent from catching difficulties.
Many businesses proposed to have a transition phase between the old and new management systems to avoid any issue.
Mr. Toan said that they have applied the new policy to facilitate customs clearance for businesses but would have measures to tighten inspection in latter phases. Therefore, he advised enterprises to carefully store related documents.
It required efforts from both sides to make customs procedures advantageous, he added.