The Ho Chi Minh City Institute for Development Studies on Thursday submitted a draft platform detailing establishment of a special economic zone to the city People's Committee.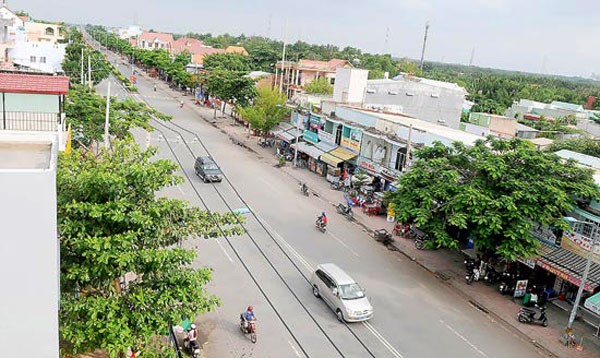 Rung Sac (Sac Forest) road in Can Gio district, HCMC (Photo: SGGP)
According to the draft platform, the special economic zone (SEZ) will be established in four districts including 7, Nha be, Can Gio and Binh Chanh.
It will be built over 35.46 square kilometers in District 7; 48.49 square kilometers in Binh Hung, Phong Phu and Da Phuoc communes of Binh Chanh district; 100.56 square kilometers in Nha Be and 704.22 square kilometers in Can Gio.

The zone will create a development lever for the southeastern region and the Mekong Delta, provide jobs and improve income for local residents, said the institute. The project will pay attention to climate change adaptation, protection and preservation of mangrove forests and historic relic sites as well as old architectures in the city.
Locating in the southern main development direction of the city towards the East Sea, it is expected to turn the currently agricultural area with low economic effectiveness into a modern and sustainably developing urban area.
This area is especially suitable with development of sea economy and logistics service with Hiep Phuoc Seaport.
The institute forecast some risks in the SEZ's establishment, for instance, construction will be costly in the low lying area, especially Hiep Phuoc-Nha be site with many canals. This will be a challenge to the city budget as the economy has fully not recovered.
Local traffic infrastructure have been incomplete, there is a sole route to enter Hiep Phuoc Seaport from Nguyen Van Tao Street.
SEZ model will take at least ten years to prove its effectiveness, so it will be disadvantageous if the zone construction falls in economic crisis phase.
The institute proposed to build the project in three phases.
In 2016-2018, the institute will build a project and construction plan, do large scale surveys, contact local and international investors and seek strategic investors.
In 2018-2025, a mechanism framework, management apparatus, regulations and commitments, and develop social and technical infrastructure in the area will be set up.
The third phase 2025-2035 will complete the zone's infrastructures.