Ho Chi Minh City spent nearly VND1.3 billion (US$61,750) for public transportation in 2013, according to the Department of Transportation.  This is an increase in VND100 billion compared to 2012.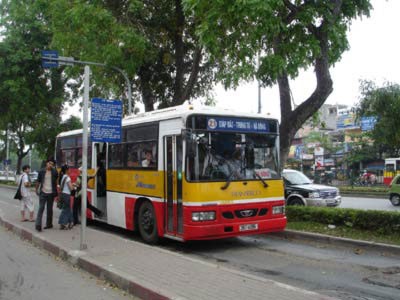 The city extracts VND1.3 trillion (US$61.750 million) from its budget to subsidize buses
The increase of spending does not reflect the number of routes and users.  Certain routes reduced service by 0.3 percent and 82 buses were taken out of service. The number of riders also reduced 8 percent.
The city's Department of Transportation aims to increase operation quality of buses and better services in 2014.
In 2013, it is estimated that 414 million people use buses with over 374 million receiving subsidized fares.
In 2010 the spending on subsidizing public transportation was VND800 million (US$38 million). In 2011 the spending raised to VND 1,269 billion and in 2012 the spending raised to VND 1,289 billion.