Ho Chi Minh City granted 60 international driving permits (IDP) which can be used in 73 nations worldwide on the first day--February 25, said head of the city Driver's License Issuing and Testing Administration Division Vo Trong Nhan.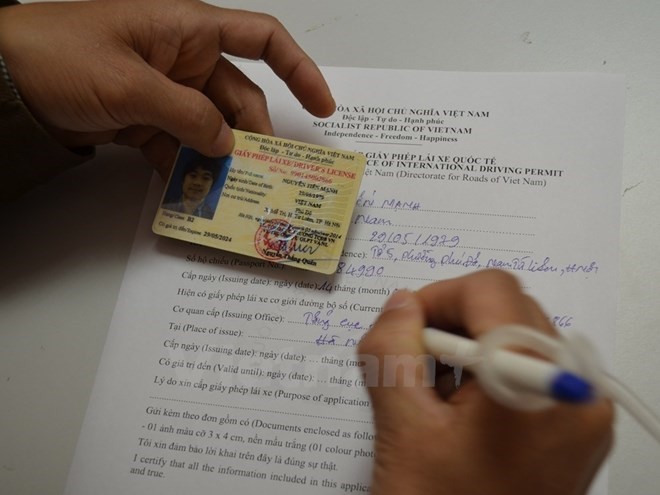 Filling the application form for an International Driving Permit -Photo: VNS
Hundreds of people came to apply for the international driving permit but only 60 were eligible. They include the U.S. and Australian citizenship but these two countries have not attended the 1968 Vienna Convention on Road Traffic.
The convention's member nations comprise Germany, Italia, France, Russia, Denmark, Holland and Switzerland.
The IDP is granted to both Vietnamese and foreigners with residence cards and valid national driving licenses made from PET material.
Applicants must present an IDP application form, a copy of driving license, passport and valid permanent residence card to foreigners and pay a fee of VND135,000. They can receive the IDP five days after submitting required documents.
Citizens can dial 08 1081 to register time to do procedures for the IDP issue at 252 Ly Chinh Thang, Ward 9, District 3, HCMC.
HCMC has the largest volume of automobiles and motorbikes in the country with 600,000 automobiles and seven million motorbikes as of the beginning of this year.