Ho Chi Minh City reported no good progress project in the latest report on receiving and use of official development assistance (ODA) capital in the third quarter this year.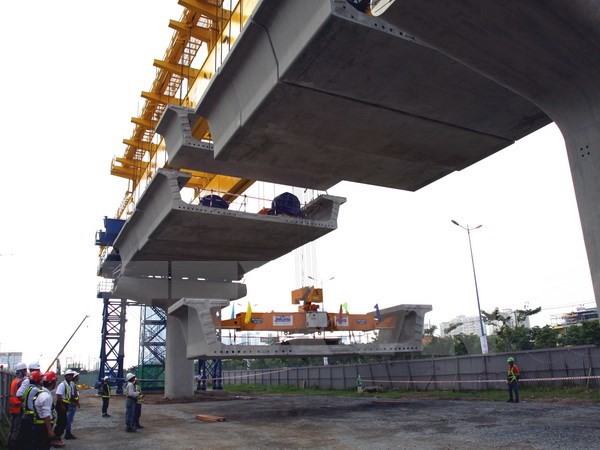 Installation of the first girders of ODA funded Ben Thanh-Suoi Tien metro route project in Ho Chi Minh City (Photo: VNA)
According to the report, the city has implemented 13 projects so far with a total capital of VND110 trillion (US$4.92 billion) comprising VND93 trillion from ODA source and the rest amount from the city budget.
Of these, six projects have been weakly ranked with construction progress reaching less than 40 percent of plan, six medium ones with 40-60 percent of plan and one rather good project with 60-80 percent plan.