Ho Chi Minh City has achieved outstanding results after just two months of implementation of the Government Resolution 11 to curb inflation, stabilize the economy and ensure social welfare.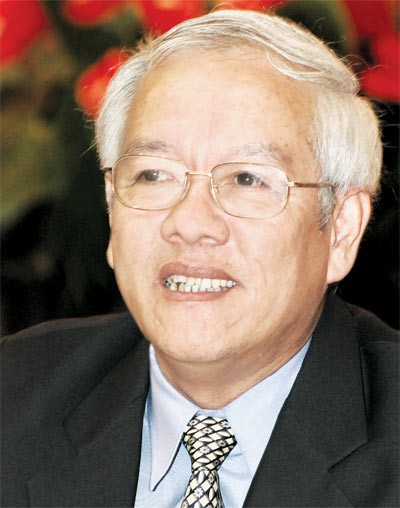 Le Hoang Quan, chairman of the Ho Chi Minh City People's Committee
Le Hoang Quan, chairman of the HCMC People's Committee, told Saigon Giai Phong newspaper that this was thanks to peoples' motivation that the city made so many achievements and gains in many fields.
 
The foreign currency market has seen positive changes. The gap in US dollar prices between commercial banks and free market has narrowed while the domestic gold market has slowed.
 
The city is taking measures to ensure social welfare and curb inflation. A total fund of VND176.25billion will be utilized to help the disadvantaged. Monitoring and management of prices and stabilizing the market economy is ongoing in an organized way.
 
Chairman Quan said that the practice of thrift has gradually become a culture in peoples' lifestyle.
 
Residents and companies have joined with the city administration to save power. The city has cut off 50 percent of public and advertisement lighting during peak hours while State-owned companies and organizations have saved 10 percent of power consumption.
 
The city is estimated to have saved 32 million kWh during the past four months. So far, 20 out of 24 districts of the city have registered saving a total 185.23 million kWh.
 
Mr. Quan said not only the party and administration have taken care of residents, but residents have also helped each other to overcome difficulties in the city.
 
So far, as many as 62,272 landlords in the city have not raised their monthly rents for 1,164,389 workers and students.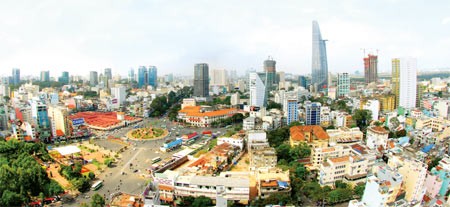 A view of Ho Chi Minh City
The city has considered reducing a total VND453.205 billion worth of 95 projects, of which 15 projects will be suspended in 2011 and the remaining will be rescheduled.
 
The city Chairman affirmed that there would be no squandering of public investment. The city will frequently check and review ineffective projects.
 
However, Chairman Quan was concerned that banking interest rates remained high, hindering enterprises from accessing loans to develop their businesses and production.  
 
He said hikes in prices of fuel, power, water and exchange rate of dong and US dollar have had great impact on the local market as well as limited the efficacy of social welfare policies, which the city has developed.
 
The country's socioeconomic situation will continue to be difficult this year. The city authorities will work closely with enterprises to introduce timely measures to help them solve problems, he added.
 
The city will keep strengthening management of the market, prices, foreign currency trading activities and the State budget.
 
By April 15, banks mobilized a total VND598, 452 billion, a rise of 1.88 percent early this year, while the banks' total credit balance was VND464, 055 billion, up by 4.38 percent compared to earlier this year.