That was said Mr. Phan Nguyen Nhu Khue, deputy head of HCMC NA Delegation, on the sideline of the NA session yesterday afternoon while talking to Sai Gon Giai Phong Newspaper about some changes in the draft resolution after getting NA deputies' opinions.

According to Mr. Khue, the property tax has been removed from the resolution because HCMC has yet to build a detailed project about that and the removal aims to prevent businesses from concerning about city business and investment environment.
Yesterday, NA Finance-Budget and Juridical Committees have commented upon and assessed the draft resolution, submitted it to the Standing Committee of the NA to report to the NA to press the button this afternoon.
The Government and NA organs had created the best conditions for the city to develop, said Mr. Khue.
In the previous draft resolution, HCMC would be permitted to keep revenue from equitization of state own enterprises under management by City People's Committee and from state capital withdrawal from economic organizations which the committee is owner representative.
The city would use these revenues and city budget to develop socioeconomic infrastructures including anti-flooding and two new hospital projects. The central budget would not supplement for the city VND18.8 trillion ($827 million) as per the mid-term public investment plan in the phase of 2016-2020.
So far, VND10 trillion out of VND18.8 trillion has not been handed over to the city.
In the changed draft resolution, that amount will no longer be supplemented while VND8.8 trillion which has been allocated to build the two hospitals will be kept unchanged.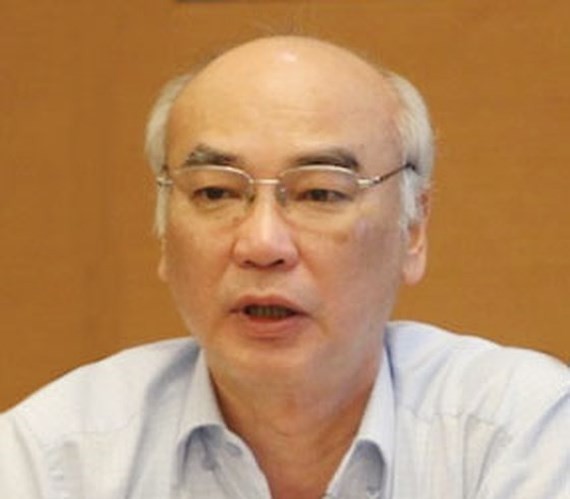 Deputy head of HCMC NA Delegation Phan Nguyen Nhu Khue
HCMC will mobilize the remaining of VND10 trillion from equitization and land use fee revenues to implement projects.
Replying to reporters' queries that if the changed resolution inclines to revenue and resources not breakthrough mechanism, Mr. Khue said that besides seeking capital sources, the mechanism would reorganize apparatus, develop human resource and intensify authorization in line with responsibility in work.
If the city has capital without scientific implementation plans, it will not bring high efficiency. Therefore, the mechanism will not only create capital motivation for investment and development but also count other aspects to solve difficulties.
For instance, HCMC will be eligible for transferring land use purpose of rice farming area measuring 10 hectares and wider but it must ensure rice farming area as per regulations of the Government.
In recruiting talents, HCMC will eliminate the requirement that applicants must have household register books in the city.
After the NA passes the mechanism, HCMC Party Committee must issue a resolution to carry out that. Afterwards, Party Civil Affair Committee in the city will start establishing sub-committees to build specific projects to implement the mechanism according to its roadmap.