Chairman of Ho Chi Minh City People's Committee Le Hoang Quan has issued a decision on an investment stimulation program to provide businesses with zero percent interest rate within seven years to reform machines and technologies.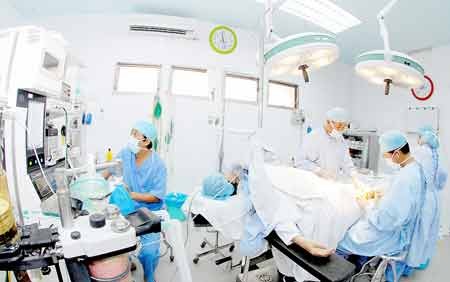 Investors will receive free interest loans to build hospitals and schools in HCMC. In the photo is Trieu An Hospital (Photo: SGGP)
The program aims to assist businesses to improve their products' added value, develop support industry and boost social investment in fields such as culture, health, education and training, gymnastics and sports.
Interest assistance will cover 70 percent fund on basic construction and 85 percent fund on innovation of equipment and technologies.
The rate will be 100 percent to projects in education and training, health, culture and public sport fields.
 
Maximum loan will not exceed VND100 billion (US$4.46 million) a project. Those projects with total capital of more than that amount and time longer than 7 years must be considered by the city People's Committee who will decide to loan them or not.
The highest assisted interest rate will equal to bonus rate for 12 month term of four large commercial banks in the city plus 2 percent management fee per year.
To projects getting loans in foreign currencies, the city will assist interest rate calculated according to exchange rate announced by the State Bank of Vietnam at the time of loaning.
If investors use capital for other purposes besides the program, they will have to repay loans together with interest and penalties and be banned from attending in demand stimulation programs in the city within three following years.
Businesses can file documents to the Department of Planning and Investment for projects from hi-tech, trade, health, education and training, culture, sport, infrastructure and environment fields.
Industrial and support industry projects would be submitted to the Support Industry Development Center under the Department of Industry and Trade.
Total time on doing and handling procedures will not exceed 15 days.
After projects are approved, investors must report progress, disbursement and loan use quarterly to Departments of Industry and Trade, Planning and Investment and Finance, the State Treasury and other authorized agencies.