From January 22 to 25, hospitals in Ho Chi Minh City received 1,322 traffic accident cases, 40 percent more than during the same period last year, according to the city's department of health.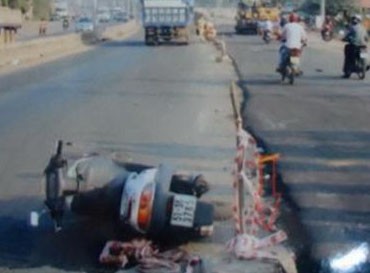 Traffic accidents reportedly increased in HCMC during this Tet Lunar New Year (Photo: TTO)
Though the number of traffic accidents showed an increase, the number of fatalities reduced considerably.


Hospitals recorded 194 cases of brain injuries, a 38 percent drop since last year; and four road accident deaths, 50 percent less than the same period last Tet.

Cho Ray Hospital alone received 406 cases of brain injuries and 16 fatal deaths since Jan. 22 till today.

In related news, hospitals in HCMC reported 74 cases of food poisoning from Jan. 22 to 25, a figure 3.5 times more than last year. Most of the patients suffered from headache, vertigo and nausea.