Ho Chi Minh City authorities have told local investors, whose public projects have a low capital disbursement rate, that they will not be granted new projects this year.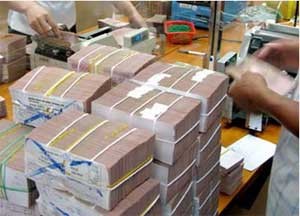 After failing to meet capital disbursement schedules for their assigned public projects, more than 20 investors have been given warnings by HCMC authorities (Photo: Tin247)
After reviewing last year's disbursement of capital to public projects, authorities reprimanded more than 20 project investors for having capital disbursement rates of less than 30 percent of the set targets.
Authorities also said they would not assign new projects set for this year to those investors.
Relevant agencies and district authorities have been ordered to re-examine potential projects to minimize the number of capital construction projects to be developed this year, with the exception of public welfare projects.
In 2009, after putting aside several projects that were ill prepared, the city permitted just 149 projects to be developed.
However, the performance of these projects was very poor, with just 29 of them carried out and their total disbursed capital as low as 38 percent of the year's plan, the authorities said.