The Underground Space Development Investment Company signed a VND1.79 trillion (US$99 million) deal October 15 to build Ho Chi Minh City's first underground car park.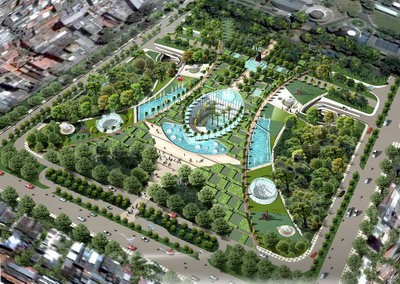 Le Van Tam Park is where the underground car park will be built.
It will be located at Le Van Tam Park, District 1, and have two main sections.
One will have five floors with a total area of 72,321 square meters that can accommodate 2,024 motorbikes, 1,205 cars, and 28 buses and trucks.
The other section will have three floors with an area of 30,904 square meters for commercial and public services.
They can be accessed from Vo Thi Sau, Hai Ba Trung, and Dien Bien Phu streets, the Department of Transport said.
IUS will build the parking facility and transfer it to the city's administration after operating it for 50 years.
Le Anh Tuan, the company's chairman and general director, said work would start soon.