The People's Committee of Ho Chi Minh City is set to replace old buses here with 1,600 new ones that will be environment friendly and much more cost effective.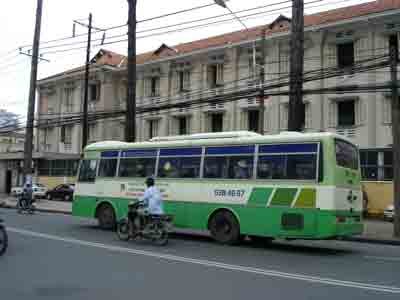 File photo shows a bus in use in HCMC (Photo: U. Phuong)
Le Trung Tinh, from the City's Transport Department, said that 1,318 city buses have been in use since 2002 and are now badly in need of repairs and should be replaced.
Transport companies have offered to pay 30 percent of the total investment of the new fleet and the remaining 70 percent will be borrowed from banks payable in seven years at 18 percent interest per year.
Companies will help clear 5 percent of the interest while the city will support the balance 13 percent.
Tinh said that the city will be spending a mere VND770 billion (US$37 million) for such a large project that will solve major traffic congestion and environmental problems.