The Ho Chi Minh City Department of Natural Resources and Environment will impose fines or suspend operations of industrial and export processing zone investors if they violate environmental regulations.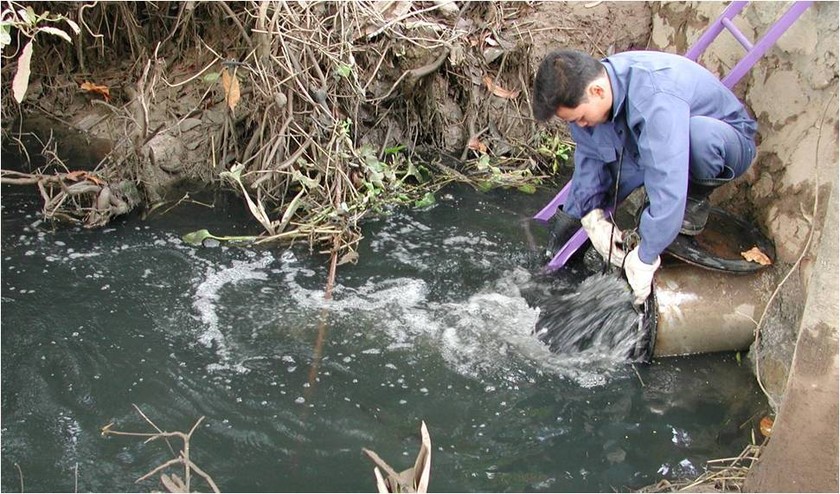 Bang Cu stream in Binh Duong Province receiving wastewater from many enterprises. (Photo:vpeg.org)
According to Nguyen Thi Du, chief inspector of the city Department of Natural Resources and Environment, if industrial zones or export processing zones discharge wastewater with polluting substances five times higher than the permitted levels, they will be imposed a fine or face suspension of their operations.
However, they will be allowed to resume operations when they repair their wastewater treatment systems and ensure wastewater safety after discharging.
During the time they are repairing their wastewater treatment systems, industrial and export processing zone management boards will have to maintain normal company operations.
In related news, Ho Chi Minh City People's Committee has imposed fines totalling VND71 million (US$3,550) on the Petrolimex Shipbuilding and Commercial Company located at Hiep Binh Chanh in Thu Duc District for polluting the environment.
The company has continually violated regulations regarding the management and storage of hazardous waste. It also did not observe waste management in its surrounding areas even though the city authorities had asked the company to implement environmental regulations.