The city determined to form a startup mechanism with breakthroughs in human and policies, he said in a meeting with 26 Vietnamese young intellectuals in San Francisco, the US.

They are former students of universities in the US such as Harvard, MIT, UC Berkeley, Yale, Stanford and UCLA, working for companies in Silicon Valley including well known ones Google, Facebook and Oracle.
At the meeting, Mr. Nhan hoped to hear their opinions about a startup ecosystem model for the city.
The participants shared some successful factors of large technology groups and startup companies in the US and in the world and put forward many practical opinions. For instance, information and data on websites of many domestic agencies are scattered. They should be reorganized, synthesized and translated into English.
Startup thought incubation should be conducted right from secondary and high schools. In Vietnam, students have been taught much about doing the math but they should learn more about giving questions.
In addition, they suggested building startup training programs, publicizing about successful startups on the media, strongly investing in artificial intelligence and automation, creating conditions for good experts to return home to study, teach and open companies, eliminating bad ideas right from the start to ensure successful startup and streamlining business establishment procedures.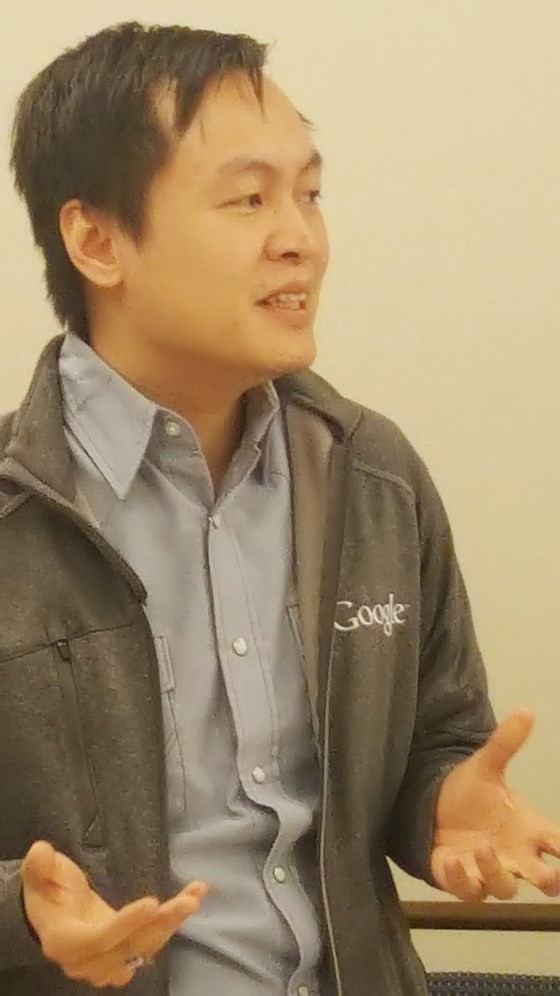 Mr. Nguyen Dang Viet Anh, working for Google, at the meeting (Photo: SGGP)
Mr. Nhan thanked the young intellectuals for their confidential opinions and affirmed that startups will not face any obstruction in response to opinions about reforming procedures and facilitating startup operations.
Right after the meeting, Mr. Nhan leading a high level delegation from HCMC met cadres and staff working at the Vietnam consulate general in San Francisco.
Previously, they listened to overseas Vietnamese Tom Nguyen's presentation on technology Micro-Electro-Mechanical Systems (MEMS) and its potentials.
Secretary Nguyen Thien Nhan has assigned leaders of Saigon Hi-Tech Park, the city Department of Information and Communications and Saigon Industry Corporation to study and propose plans to start development of MEMS products in June 2018.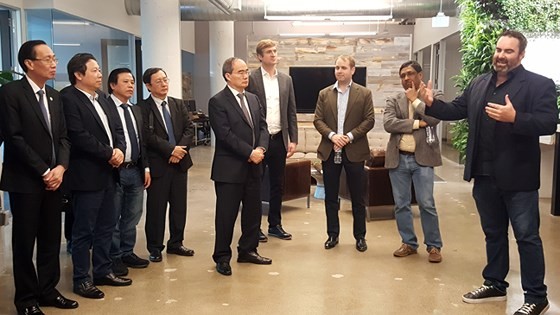 A representative of 8VC, a successful startup business headquartered in San Francisco introduces about his company (Photo: SGGP)