Ho Chi Minh City's consumer price index (CPI) in March increased by 0.78 percent over the previous month, taking the city's CPI by 3.78 percent over the beginning of the year.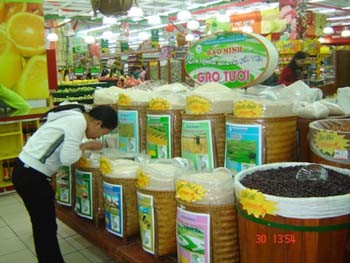 HCMC's first-quarter CPI has surged by 3.78 percent (Photo: tin247)
According to the city's Statistics Office, during March, only post and telecommunications declined by 0.27 percent while 10 essential commodities rose slightly.
Food prices climbed by just 1 percent while transport costs were up 1.48 percent, due partly to an increase in gasoline prices.
In addition, electricity, water, gas and building materials also rose by above 1 percent.
The main reason for the CPI increase this month was a hike in prices of gasoline, steel and milk, the Statistics Office said.