According to the Southern Regional Hydro-Meteorological Center (SRHMC), the temperature in provinces and cities of the Highlands and South will decrease by 1-3oC over the next few days and Ho Chi Minh City is getting colder with average temperatures between 19-20oC on Christmas Eve.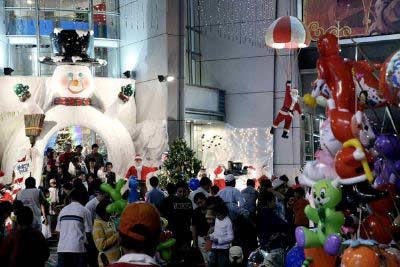 People celebrates Christmas in HCMC.
The weather is so nice for the Christmas holiday in the Highlands and South, especially for the Tea Cultural Festival in Da Lat City, Lam Dong Province, from December 21 to 24.
It would be rather much cloudy and there would be light rain in the coastal regions in the evening. It would be misty in the early morning and at night but the mist would disperse quickly at around 10 a.m.
The northeastern wind would be stronger again from December 27 to 28 due to the effect of a wave of colder atmosphere.