A huge fire broke out and engulfed two education institutes in district 5 of Ho Chi Minh City, injuring 11 students and staff members.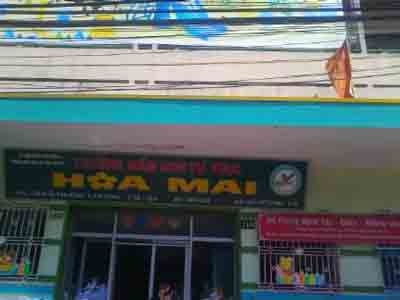 Hoa Mai preschool, after the fire (Photo: U. Phuong)
The fire engulfed both Hoa Mai preschool and Thang Long High School in ward 10 of district 5 in HCMC, suffocating 11 students and teachers who had to be hospitalized.
According to an initial investigation, the flames started from the ground floor of the 6-storey preschool building at 118-120 Hai Thuong Lan Ong Street in District 5. It then spread to the neighboring private high school. At the time of the fire, around 200 toddlers and over 350 high school students were studying in their classes.
27 fire-engines and 200 firefighters from the fire fighting departments in districts 1,3,6,8 and Binh Tan were quick to extinguish the raging flames and rescue all those caught in the fire. Four ambulances were also sent to the site and doctors from Cho Ray and Trung Vuong hospitals were present at the scene to take care of any emergency cases.
All students and teachers escaped from the building by staircases. While rushing out to escape the fire, 11 students and teachers were suffocated with the intense smoke and had to be hospitalized.
Seven of the victims were discharged shortly after treatment but four others remain in Trung Vuong Hospital. These four include two high school students, one teacher from the pre-school and a teacher from the high school.
It took one whole hour to put out the blaze. 25 motorbikes were burnt in the parking lot on the ground floor and a serious traffic gridlocks occurred in streets leading from the school premises.
The district police will conduct a thorough investigation of  the cause of the fire.