After receiving the information, the Fire Prevention and Fighting Police Department of Ho Chi Minh City and public security of Binh Tan district mobilized more than 100 rescuers and fire trucks to the scene in order to extinguish the flame and take workers out of the dangerous areas.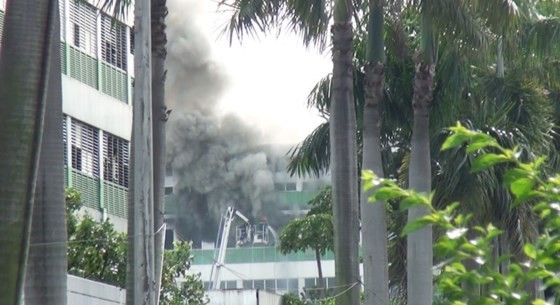 Rescuers and fire trucks are sent to the scene

Because the fire was huge, the rescuers suffered difficulties to access the site.
By 8:45 am, the blaze was extinguished.
Accordingly, Pouyuen Vietnam Company with 100 percent of capital owned by Taiwanese which produced sport shoes and clothing. The Taiwan Company employed more than 8,000 workers.
The functional agencies are investigating the reasons of the fire.
Tags: