Assicurazioni Generali S.p.A, the largest insurance company in Italy and one of the largest in Europe, will now also bring its operations to Vietnam.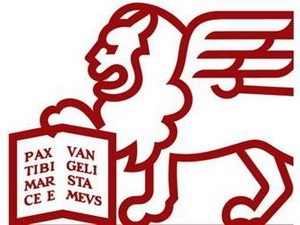 Logo of Generali group
The Company made this announcement on April 21, saying that the Vietnamese Ministry of Finance in Hanoi had granted a license to Sergio Balbinot, the Managing Director of the Generali Group, to run life insurance activities in Vietnam.
The new company 'Generali Vietnam Life Insurance Company', wholly owned by Generali will have its headquarters in Ho Chi Minh City, where it already had a representative office since 2009.
According to Generali's assessment, the economic conditions in Vietnam are extremely favorable to the development of the insurance industry, which grew by 22 percent in 2010 alone.
Thanks to conducive demographic factors (population of 88 million, of which 60 million are active) and a low insurance penetration ratio (1.6 percent of GDP) coupled with a domestic savings ratio (close to 30percent), the GDP has grown by 6.78 percent in Vietnam, overtaking the US$100billion threshold.
The Italian insurance company also believes that another extremely important element is the remarkable result attained by the Government in bringing down the poverty ratio from 22 percent in 2005 to the current 9.45 percent, which positions Vietnam to the ranks of middle-income countries.
The Generali Group will now make its presence felt in eight Asian countries, namely- China, India, Thailand, Philippines, Japan, Hong Kong (China), Indonesia and Vietnam. The region represents a strategic market for Generali, in view of its high economic growth and high household saving propensity.
Over the last few years, Generali has strengthened its position in the region. By 2010, the Group reported 43.6 percent growth in premium income in the region as a whole. Generali has been operating in China since 2002 and is now one of the most important foreign life insurance company's in the country.
Presently, the company is active in 10 provinces, through a network of more than 6,000 agents and 830 financial advisors. In India, Generali has been operating since 2007 and has more than 50,000 agents and 3,400 financial advisors. Vietnam is the second fastest growing economy in Asia after China.
Established in 1831, Assicurazioni Generali S.p.A is today the largest insurance company in Italy and one of the largest in Europe. It has its headquarters in Trieste. In 2010, the Assicurazioni Generali Group was the second largest insurance group in the world after France's AXA.