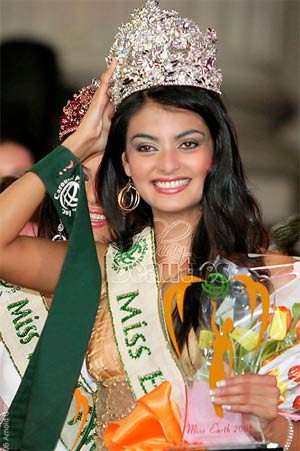 Miss Earth 2006 Hil Hernandez of Chile
Miss Earth 2006 Hil Hernandez of Chile and Miss Earth-Water Catherine Untalan of the Philippines are coming to Ho Chi Minh City for an international travel show at Phu Tho Stadium this Friday to Sunday.
Nicole Chen, who represented Singapore in the 2007 Miss Earth pageant, will also put in an appearance.
The fair, which is called ITE HCMC 2007, is the third organized by the Tourism Department, Vinexad and Binet and puts special emphasis this year on what Vietnam, Laos and Cambodia have to offer the discerning traveler.
A hundred travel companies from several dozen countries are setting up shop in Phu Tho for the three-day event, alongside representatives of many Vietnamese cities and provinces.
The organizers are planning 62 sessions to introduce the tour packages and other services of the 187 exhibitors.
Channel HTV9 will televise Friday's opening ceremony live from 9:30 a.m.