Inspector chief of the Ho Chi Minh City Department of Finance Nguyen Thanh Binh yesterday said that most transport firms have slashed their freight and fare rates by 3-5 percent after a recent inter-departmental inspection.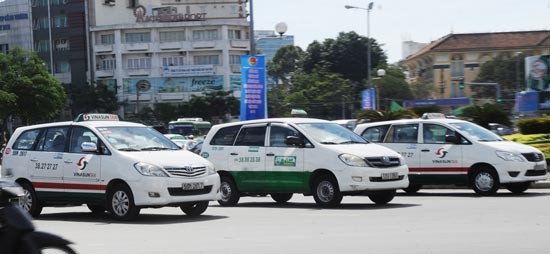 Most transport companies in HCMC have slightly cut their prices after petrol prices reduced for several times since last year (Photo: SGGP)
Seventeen out of 20 taxi companies have submitted their price lists. Of these, three have stopped operation and one does not reduce the fare because the company has not made any increase since early this year.
Forty six out of 51 interprovincial coach operators have lowered their fares with five having shut down.
The inspectorate will continue examining and supervising transport firms over their freight and fare rates. Those not cutting the fare to suit down petrol prices will be handled in accordance with current law.
According to Mr. Binh, transport firms have reduced their charge as low as 3-5 percent because they did increase it lower than petrol price increase level.