Nearly 700 containers of goods have lain at Cat Lai Port for over 90 days but their owners have yet to come and receive them, reported the Ho Chi Minh City Customs Department.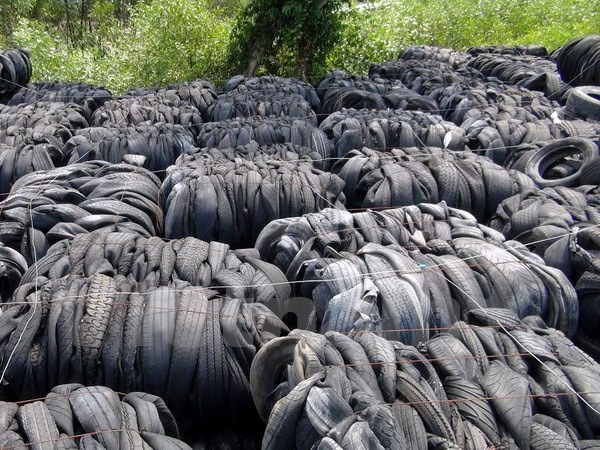 Used tires from Cat Lai Port (Photo: VNA)
About 45-50 percent of the containers contained used tires which are banned from import into Vietnam.
Re-export of the above goods is impossible without owners while destroying is costly and causes environmental pollution, said the department.
Authorized agencies calculated that it will take about VND2.5 million to destroy a ton of old tires, meaning 350 containers of 7,000 tons will cost VND17.5 billion (US$785,000).
Reasons for the abandoned containers are said that because their owners have failed to ship them out of Vietnam, businesses have been loss making and in tax debts and run away from their business registration places.
Goods forsaken at airports and seaports have amounted to 800 containers with over 4,500 parcels of goods in HCMC so far and been increasing at Cat Lai Port on the Dong Nai River.