The new American Center of the U.S. Consulate in Ho Chi Minh City held a grand opening ceremony Wednesday.
The new office is located on the 8th floor of Diamond Plaza in District 1. It is open to the general public free of charge, providing information about the U.S.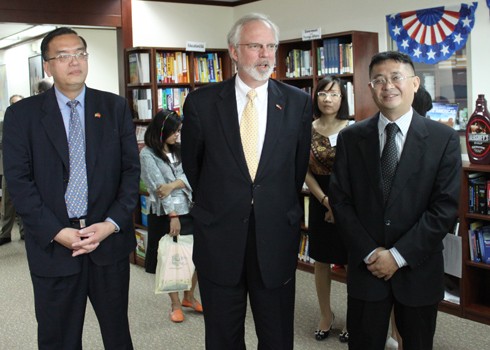 (L-R) American Consul General in Ho Chi Minh City An Le, U.S. Ambassador to Vietnam David Shear and HCM City External Relations Office Deputy Director Nguyen Tuan attend the grand opening ceremony of the new American Center. (Photo: VNExpress)
The center can provide information about American people and culture, history and society, government and politics, economics and trade, foreign affairs and defense, literature and performing arts, and education and language. It also has information on issues of global concern, such as protection of the environment and climate change.