Some of the country's top scientists and academics will be part of an institute to research community health issues and develop expertise in the field that was set up in Ho Chi Minh City yesterday by the Vietnam Union of Science and Technology Association.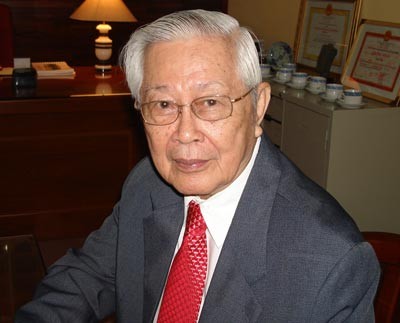 Academician Duong Quang Trung heads the institute for Community Health Research(Photo:T.Son)
The Community Health Research Development Institute (CHDI), headed by academician Duong Quang Trung, will carry out community healthcare projects and help find solutions to raise the quality of healthcare in the country.
CHDI will also provide a range of scientific and technological community healthcare services and provide consultancy for healthcare programs and criticisms and assessments.
The institute's scientific council has 26 experts on it.