The construction of new Mien Tay (western) coach station in Binh Chanh district must ensure synchronous connectivity with public transport system including metro line Ben Thanh-Tan Kien, monorail route no.2, bus rapid transit (BRT) and other bus routes in the future.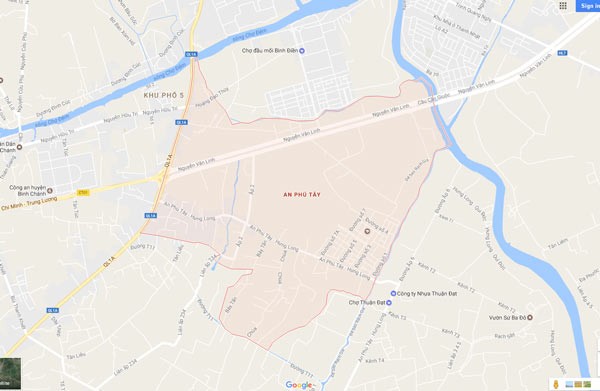 New Mien Tay coach station will be built in An Phu Tay commune, Binh Chanh district
That is part of requirement by the HCMC People's Committee to Saigon Transportation Mechanical Corporation (Samco), investor of the project.
The monorail no.2 starts from Highway 50 in District 8, runs through Nguyen Van Linh street to connect with Tran Nao and Xuan Thuy streets in District 2 and Binh Quoi-Thanh Da new urban area in Binh Thanh.
According to requirement, the new coach station must meet the travel demand of 50,000 passengers with 2,500 bus trips departing from the station a day.
The station will be organized under Transit Oriented Development model attaching to multifunctional works and complexes such as hotels, commerce and service centers, office buildings and shopping malls.
A representative from Samco said that the company and agencies had built a 1:500 scale plan of the coach station in An Phu Tay commune, Binh Chanh. So far, they have collected citizens' opinions about the project and it is expected to complete in April.
Besides, the company has prepared VND726 billion (US$32.03 million) for site clearance. Binh Chanh district's People's Committee said that the compensation would complete by the third quarter this year.
The area to be cleared for the station construction will total 24.33 hectares, including 17 hectares for building the station, 4.33 hectares for road limit in National Highway 1A. The remaining area will be for a maintenance and repair depot of BRT buses.