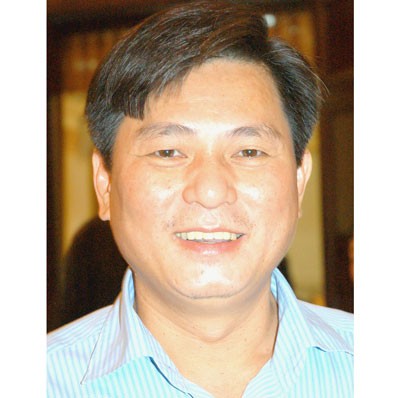 Mr. Kiet was questioned on the exorbitant waste treatment fees at the Da Phuoc facility
At last week's 16th session of HCM City People's Council, many deputies asked questions about large fees at Da Phuoc waste treatment facility. To clear the issue, Sai Gon Giai Phong recently talked with Dao Anh Kiet, director of the city's Department of Natural Resources and Environment.
In response to why some compost processing waste treatment plants, like Vietstar and The Tam Sinh Nghia Investment-Development, charge only US$6 - US$9,while the Da Phuoc facility charges US$16.40, Mr. Kiet said the Government paid for the technology at the two sites, unlike Da Phuoc which has had to pay for its own infrastructure.
The construction of Da Phuoc was also very complicated, as it has been built on salt marsh land, he added.
In addition, investors are building a factory to produce compost fertilizer, a waste store and a plant that treats water run-off from the garbage, which is planned to come online by the end of 2009, he said.
This is a self-contained factory, with state-of-the-art technology, which monitors water and exhaust gas to treat waste while the garbage will be treated to produce humus and compost fertilizer from other plants. Moreover, the plant will deal with inorganic waste which cannot be treated at other plants, Mr. Kiet said.
However, Mr. Kiet added, some factories have asked his department to allow for a raise of waste treatment fees to US$12 per ton.
The city's Urban Environment Company, part of the department, charges US$12 a ton because the fee does not include water leakage treatment. The company is at present constructing a third landfill site and the cost will rise to over US$15.
The director said the Da Phuoc facility received 3,000 tones of garbage per day under a contract with the city.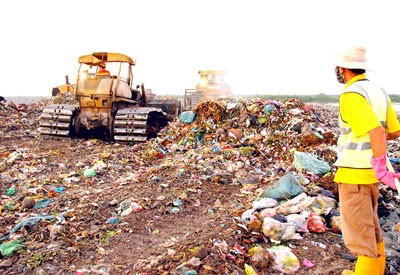 The Da Phuoc waste treatment facility (Photo: SGGP)
The media should have reported that the Da Phuoc facility received garbage when some of its construction had not been finished, as the city had needed extra capacity when the Go Cat dump was closed in early 2007.
As to the horrific smell and numerous flies coming from the dumpsite, although the Da Phuoc facility uses state-of-the-art technology, Mr. Kiet said moisture and hot weather leads to outbreaks of flies, but the plant does deal with the swarms.
He admitted that VietNam Waste Solution, which built Da Phuoc, made mistakes regarding the smell when it did not research the situation adequately.
It is hoped to reduce the smell once a green belt – a line between the facility and the neighboring residential quarter – is planted he explained.
Related Article: