Following a March 29 SGGP report on urban development planning in Ho Chi Minh City, several officials have given feedback on the issue. Amongst their top concerns are building houses for the poor, monitoring construction works, and managing wastewater.
More housing for low-income residents
Director of the Department of Planning and Architecture Tran Chi Dung
Director of the Department of Planning and Architecture, Tran Chi Dung, said the illegal building of houses in HCMC negatively affected the urban landscape, worsened floods, and caused pollution. However, such homes are built mostly by low-income people who cannot afford houses sold at market prices.
Currently, even a below-average apartment in the city is sold for around VND600-700 million, which is far beyond the reach of most public servants and low-income earners.
Therefore, said Mr. Dung, authorities should give support to housing programs intended for the poor and take measures to adjust land and house prices so that more people can afford them. 
Mr. Dung cited the example of South Korea, where the government pays 70-80 percent of the cost of building a house for people with low income.
He also called for improvement of infrastructure of a number of new urban areas, which he said were not environmentally friendly and seriously affected the living conditions of residents there. 
Along with curbing the building of illegal houses, the city should limit the number of small housing projects, said Mr. Dung, since most of the projects often do not meet infrastructural standards.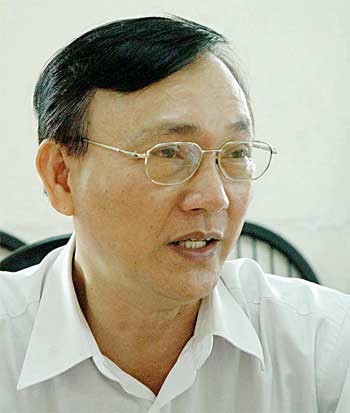 Director of the Transport Department Tran Quang Phuong
Development, traffic needs tighter control

One of the main causes of traffic congestion in the city is the loose management of the urban development process, said Tran Quang Phuong, director of the Transport Department.
Urban development has been excessively focused on central HCMC areas, while there has long existed a serious imbalance between technical infrastructure and population expansion.
Therefore, it is necessary to immediately tighten control over urban development activities in order to minimize their impacts on traffic.
HCMC should not grant licenses to construction works at areas prone to congestion due to the high density of traffic, said Director Phuong.
Meanwhile, authorities should encourage the construction of satellite urban areas to improve population dispersion. This will also help ease traffic congestion in central city areas, he said.
However, such satellite areas must be well connected to the inner city and easily accessible by public transport to make the areas attractive to both residents and investors.
Waste treatment laws must be observed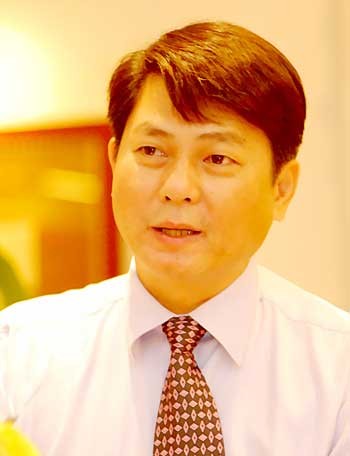 Director of the Department of Natural Resources and Environment Dao Anh Kiet
Director of the Department of Natural Resources and Environment, Dao Anh Kiet, said the department has asked that 100 percent of industrial parks and export processing zones build their own waste treatment facilities.
The department also aims to have all solid waste treated in accordance with current regulations. The burial of garbage, meanwhile, will be limited to 10 percent, while most of it must be recycled.
The department will ask authorities not to allow businesses that could potentially cause pollution to set up in residential areas.
It will also take measures to force 90 percent of new urban areas to build a centralized system of wastewater treatment, and to cut air pollution by 70 percent.
The natural resources department will coordinate with the Department of Transport to launch plans to limit the use of personal vehicles in traffic and will invest further in environmental hygiene projects.

Related article:
No end in sight to HCMC's urban development