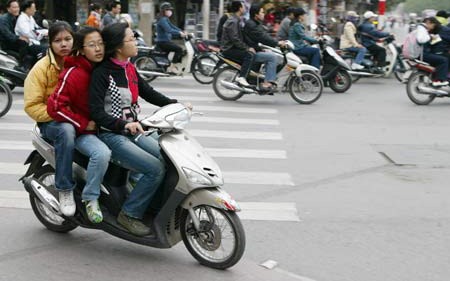 One of common road violation that three people in one motorcyle
One person was killed in a road accident in Ho Chi Minh City over the weekend, said police on January 9.
Police said road conditions over the weekend were good, with only 46 traffic collisions being reported.
On Sunday January 9, there were 1,377 cases of traffic violations and these were mainly from motorbike riders not wearing helmets. Other case included 495 people being fined for careless driving and the police also impounded 34 vehicles, for other traffic violations.