The 23rd Vietnam International Jewelry Fair (VIJF 2014) will take place at Phu Tho Sport Stadium in Ho Chi Minh City on November 5-11.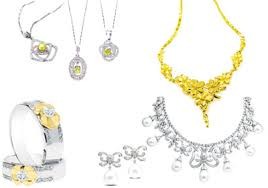 (Photo:SGGP)
The annual fair is an opportunity to domestic & international jewelry and precious gemstones enterprises to look for partners. 
More than 150 booths will be displayed in this fair, including 50 international booths from Italia, Hong Kong (China), Thailand, Turkey and 100 Vietnamese booths with famous brands like SJC, DOJI, PNJ, SBJ...
 
On this occasion, the exhibitors will be able to showcase new collections.
 
The event was organized by World Gold Council, People's Committee of Ho Chi Minh City, Vietnam Gold Trade Association and Saigon Jewelry Association. The VIJF is recognized as the largest Gemstones and Jewelry show in Vietnam.