This morning, a marathon and military decathlon for students and armed forces in HCMC to celebrate the 72th People's Army's anniversary (December 22, 1944-December 22, 2016) organized on Hoang Sa-Truong Sa streets in Phu Nhuan District, HCMC.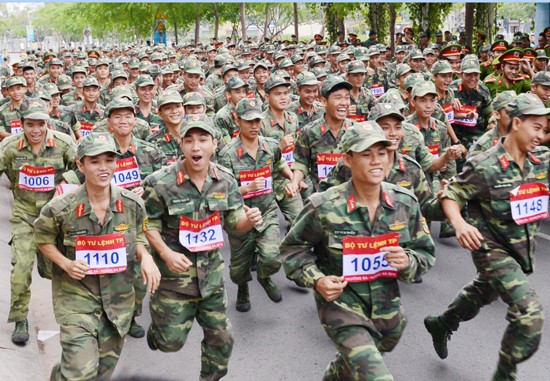 over 2,000 athletes join in the event
Over 2,000 athletes from HCMC High Command , Firefighting Polices, officers in 24 districts ad 22 schools citywide took part in the event.
This is annual sport activity creating condition for athletes to train their physical strength, exchange and aiming aslo to promote the city's civilized, urban lifestyle, building and protecting environment.