Though the Ho Chi Minh City People's Committee promised loans at preferential interest rates under a stimulus package for investment in schools, private investors find it hard to borrow.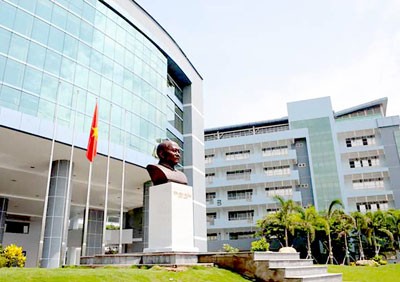 Ton Duc Thang University is more spacious thanks to loans from the stimulus package ( Photo: SGGP)
People running schools are unfamiliar with legal procedures and realty issues, a big hurdle to borrowing from the stimulus package, and resort to borrowing from other sources despite high rates of interest.
Private kindergartens complained that they could not borrow because the Ho Chi Minh City Finance and Investment Company (HFIC) demands loan collateral and its formalities are time-consuming.
Phan Thi Thuy Vinh, principal of Ngo Thoi Nhiem Junior and Senior High School in District 9, said that two years ago her school wanted to borrow VND11 billion (US$521,700) for expanding, but the legal formalities were so tortuous that it decided to borrow from elsewhere despite a high interest rate.
Out of 14 non-public kindergartens in Thu Duc District, only Hanh Phuc private daycare center has been able to borrow from the stimulus package.
Diep Dung, general director of HFIC, said 72 schools have so far borrowed VND1.3 trillion (US$61.8 million). Each can borrow up to VND100 billion (US$4.8 million) and have seven years to repay.
Le Hoai Nam, director of the city department of Education and Training, said HCMC is the first in the country to provide credit for investment in schools.
Through this program, the city administration hopes to reduce the strength of classes and burden on its budget.