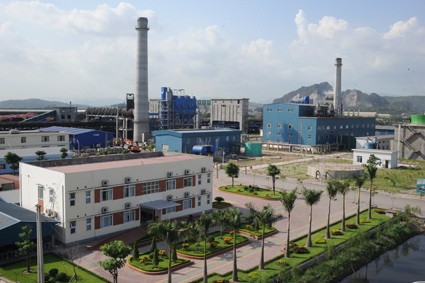 Hoa Phat Coke and Thermoelectric Plant owned by Hoa Phat Energy JSC
According to the Vietnam FAST 500 report for 2012, among the top 500 companies showing the highest growth rate in Vietnam are the Hoa Phat Group of companies, the Intimex Nha Trang Import-Export Coffee Joint Stock Company and Thanh Thanh Dat Company.

All companies on the Vietnam FAST 500 list showed an average growth rate of 62.2 percent from 2008 to 2011. Particularly, the top five companies had growth rate of more than 374 percent in this period.
In Vietnam, the real estate business continues to lead in growth rate, followed by forestry and agriculture.
Regarding average growth rate, the mechanics industry is at the top with 86 percent. Its leading company had growth rate of 231.5 percent between 2008 and 2011, higher than other companies in the same industry.
Following closely is telecommunications with an average growth rate of 72.7 percent and its leading company with 281 percent.