According to Nguyen Van Thanh, manager of Saigon Railway Station, they will start selling train tickets for Tet Lunar New Year from October 1.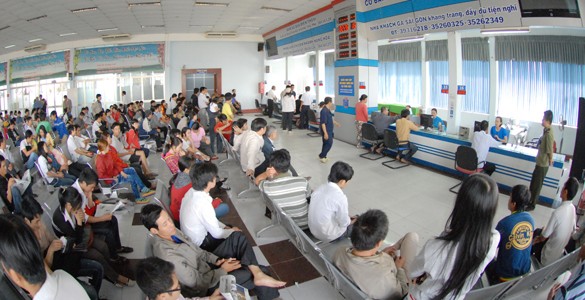 Passengers wait to buy train tickets for Tet holidays at Saigon Railway Station. (Photo: SGGP)
This year, the station will continue to use different selling modes, like previous years.
Besides direct purchase from the station and bookings on telephone, they will sell train tickets at colleges and universities in the City to help students buy tickets more easily.
However, in order to create best conditions for students to buy train tickets to go back to their hometowns for Tet holidays, colleges and universities should make holiday plans soon.