Sai Gon Giai Phong inaugurated the Sai Gon Giai Phong Printing One Member Limited Company on December 24 and an office building and printing press on Nguyen Van Qua Street in District 12, Ho Chi Minh City.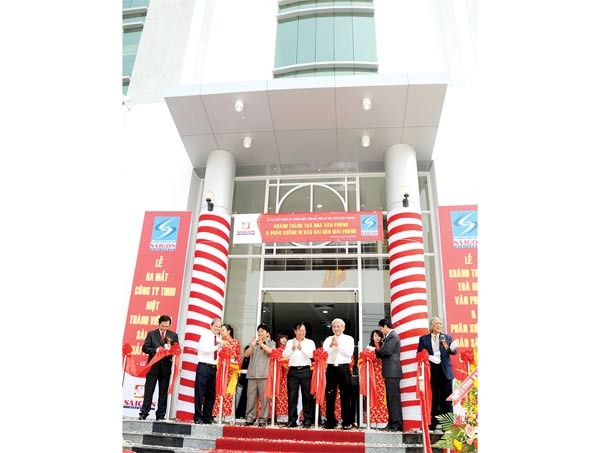 Sai Gon Giai Phong's new building and printing press in HCMC's District 12 (Photo: SGGP)
The former Printing House No.5 has been expanded to form the new company.
The new, six-floor building measures 5,728 square meters and cost VND42.4 billion (US$2.3 million).
It has 3,221 sq.m. of office space and a 1,966.56 sq.m. press.
For SGGP, this marks its early efforts to improve its infrastructure and facilities to improve its performance as an organ of the city Party Committee and voice of the committee, administration, and people.
The inauguration of the facility and company marks a new development for SGGP which is assigned by the city Party Committee to perform the tasks of disseminating information, ensuring financial self-sufficiency for itself, and carrying out social activities.