The Singapore based company Bernard Harrison & Friends Ltd. has been selected as designers of the newly planned Saigon Safari Park in Cu Chi District, Ho Chi Minh City on January 22.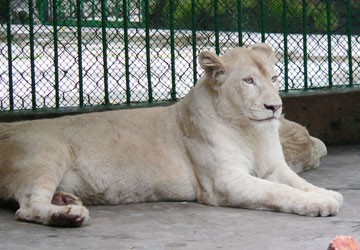 White tigers at Saigon Zoo in Ho Chi Minh City
The park will be located in An Nhon Tay and Phu My Hung communes of the district, about 80 kilometers from the city.

The park project covering an area of 456.85 hectares will be the biggest safari park in the region at an estimated cost of US$500 million.

As per the initial blueprint, the park will have an open zoo, a night safari, a butterfly centre, a botanical museum, a fauna and flora research centre and a nature museum.
The safari park is expected to have a large area for the preservation and multiplication of rare species of fauna and flora which will help conserve the biodiversity of the region.
Last year the city planted trees on 157 hectares of land on the project site and this year it aims to cover another 220 hectares at a total cost of VND14 billion (USD700,000).

The park project will be phased out over a 20 year period.