Ho Chi Minh City Party Secretary Dinh La Thanh ordered the Labor Union and related agencies to finish a social house project for laborers and state employees, stressing that the price of such house should be around VND6 million per meter square.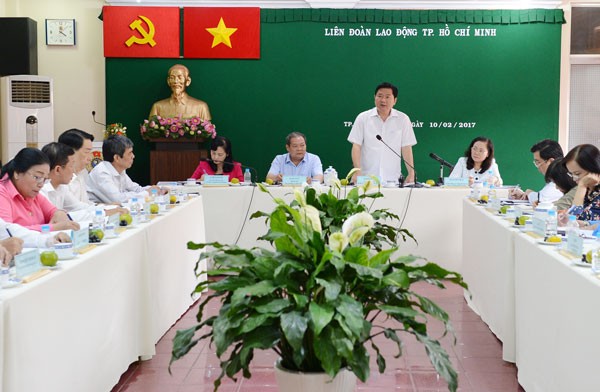 HCMC Party Chief Thang at the meeting (Photo: SGGP)
At the meeting with the union and related agencies on February 10, HCMC Party Chief Thang asked to have preferential loans for laborers and state employees who want to buy cheap price houses and each apartment must be designed in the area of 40-60 meter square.

The Department of Construction must re-check the land fund and empty lands must be for building social condos, said Mr. Thang.
Additionally, the Department must liaise with investors to convert remaining commercial houses into social houses by cutting the price.

Once remaining commercial houses are sold to laborers, it also can help clear enterprises' capital flow, Mr. Thang said. He asked the Department to solve the matter in February and report its result in the month.