Ho Chi Minh City's key mission in the rest months this year is to resolve difficulties for businesses with all possible resources, said the city Party Committee Secretary Le Thanh Hai on July 5.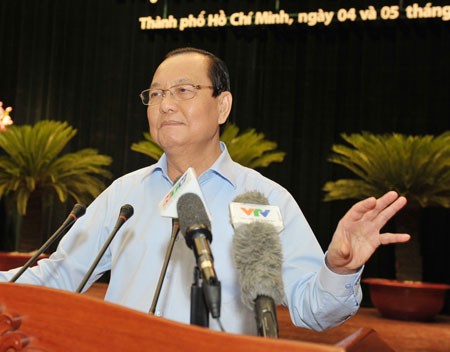 HCMC Party Committee Secretary Le Thanh Hai delivers a speech to conclude the 18th party session (Photo: SGGP)
He was speaking to conclude the 18th session of the 9th HCMC Party Committee's Executive Board.
HCMC economic growth has been on good pace compared to that of the country. The city's Gross Domestic Product grew 8.2 percent in the first half this year while the country's was 5.18 percent, according to Mr. Hai.
Local industry is still facing with a lot of difficulties and recovering very slowly, he said.
Despite obtaining a fast growth in the first half this year, HCMC still has a lot of things must be done to reach targets in the city's five year plan 2011-2015, he added.
Businesses should look for new markets, especially for key industrial and service sectors that are a position of strengths.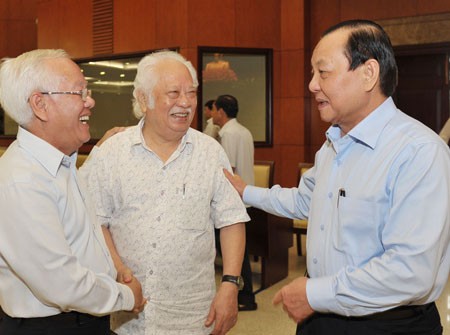 Mr. Hai meets with delegates at the conference (Photo: SGGP)
The city authorities, officials and civil servants must actually accompany with businesses in difficulties, he said.
Policies need to clear four problems. The first comprises stock clearance, market assistance and investment increase. The second is cutting production and trade costs and creating conditions for businesses to reduce cost prices and consume their products.
The remaining two are enhancing the capital access ability of enterprises and tackling difficulties in the real estate market.