In an interview with Sai Gon Giai Phong Newspaper, Ms. Tam said that the resolution gives the city stronger than before decentralization in some matters within the jurisdiction of the National Assembly, the Government and the Prime Minister.

The 6th session of HCMC People's Council has passed a resolution assigning the city People's Committee to prepare some projects to carry out the resolution. HCMC has only five years for the pilot implementation and must review that in the first three years.
Therefore, the city government must urgently complete projects and submit them to the city People's Council in 2018 for consideration and approval. The council will consider to approve the projects closely and cautiously to ensure the right process, transparency, publicity and democracy.
In fact, the city People's Committee has determined contents for these projects right after the NA approved the resolution basing on practical problems and congestions.
When proposing the central government to provide special mechanisms, the city had already defined which problems in need of solving to boost the city's development with obvious directions and targets.
The resolution intensifies the city's autonomy in some fields such as land management, public investment, finance-budget and public payroll. If being conducted efficiently, the resolution will bring HCMC more resources such as revenues from equitization, fee and tax increase for development investment.
Anti-flooding, environmental cleanup and traffic infrastructure projects will have investment capital. In addition, the city can advance on the central budget for construction of important traffic works such as ring road no. 3.
The resolution also entitles the city to decide talent attracting policies by deciding wage level for experts, scientists and special talents and raise income for cadres and civil servants.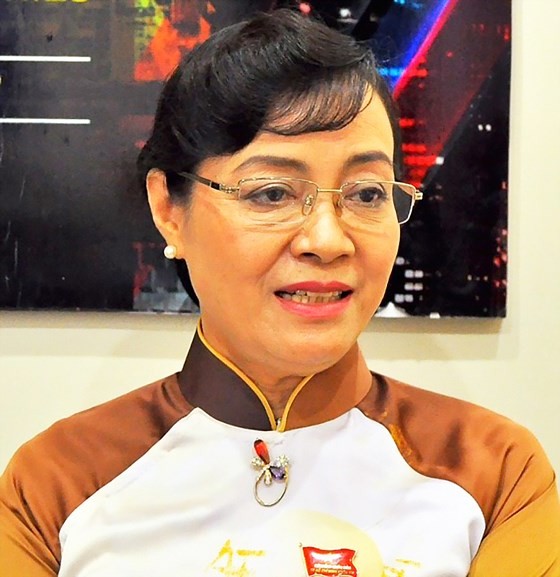 HCMC People's Council chairwoman Nguyen Thi Quyet Tam
HCMC will increase some taxes and fees not only to hike budget revenue but also aim at social management, urban development and to creat healthier business environment.
The municipal authorities will not use administrative instructions to ban businesses from doing something or not but economic measures to encourage or limit them. For instance, polluting businesses will have to pay higher taxes and fees.
The hike of some taxes such as environmental protection and special consumption tax must ask for the central government's opinions. The resolution tasks the Government to instruct relevant agencies to work with HCMC to reform procedures and shorten solving time.