Nguyen Thi Hong, Vice Chairwoman of the People's Committee of Ho Chi Minh City, had a discussion on July 20 with concerned agencies and departments in the city on further developing shops for subsidized goods, especially inside industrial and export processing zones.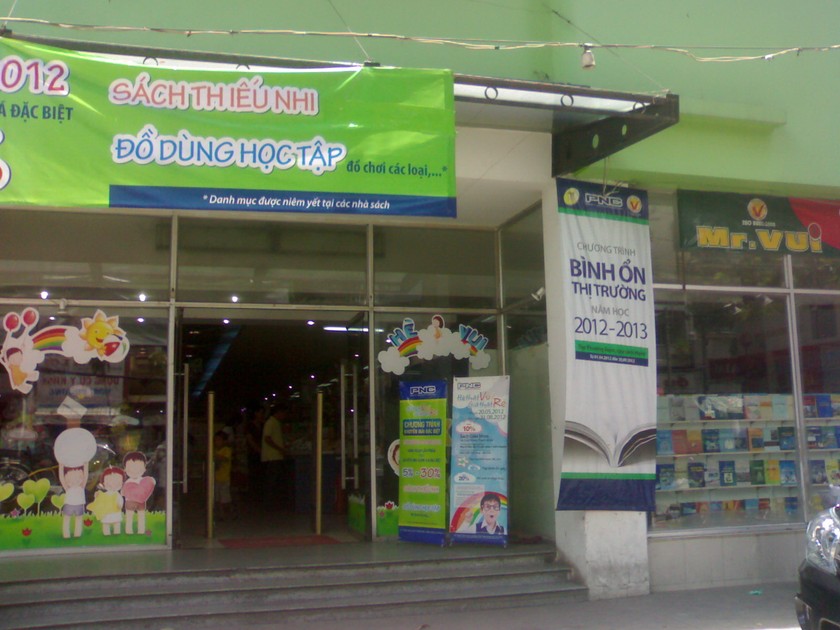 Subsidised goods sold at Phuong Nam Bookstore in District 11 (Photo: U. Phuong)
Statistics from the HCMC Department of Industry and Trade show that until June 30, merchandise under the three current subsidized programs for food, school supplies, and milk are being sold in 3,460 stores. Among them are 821 fixed stalls in 151 markets.
This is an increase of 432 stores compared to April 1. There have also been 223 group sales and 89 individual sales by various companies in different areas, earning nearly VND7.5 billion (US$359,540) and VND345 million ($16,540), respectively.
Moreover, the project to open shops in industrial and export processing zones has been carried out urgently.
At the moment, a supermarket, nine convenience stores, and three fixed stalls are in full operation in 10 out of 13 industrial zones.
In addition, the HCMC Department of Industry and Trade collaborated with the management boards of various industrial and export processing zones to hold three meetings for businesses in the program and 200 community kitchens.
It was approved that HEPZA Business Association would be the representative of businesses for supplying merchandise in the price stabilization program to these kitchens. Until now, five out of 200 kitchens have registered to use these goods for more than 36,000 workers.
Saigon Co-op is now filing for permission to build more convenience stores in the Tay Bac-Cu Chi Industrial Zone while Vinatex is constructing three fixed stalls near large-scale companies and factories such as Binh Minh Garment Stock Company, Nha Be Corporation, Binh Chieu Industrial Zone; and planning more stalls in the near future near Phong Phu Corporation, Viet Thang Garment Joint Stock Company and Phu Thinh – Nha Be Garment Joint Stock Company.