A delegation from Swedish conglomerate Wallenberg Group visited Ho Chi Minh City on September 24 to study investment in infrastructure.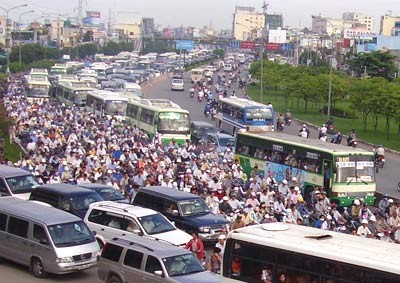 Traffic jam at Hang Xanh intersection in Ho Chi Minh City
Receiving the executives, city chairman Le Hoang Quan said the city faces many challenges to its development efforts, one of which is a poor and overloaded transport infrastructure.
After coming to know that the city has only 5 percent of the country's road surface but a third of its vehicles, the delegation turned its focus to urban transport infrastructure.
It was especially interested in three key projects in which the city has sought investment -- the metro system, belt roads linking it with provinces, and an elevated road system.
Wallenberg is one of Sweden's leading banking and industrial groups.