The Fiscal Policy Office (FPO) under the Thai Ministry of Finance has raised its growth forecast for the country in 2017 to 4 percent as economic conditions have been improved.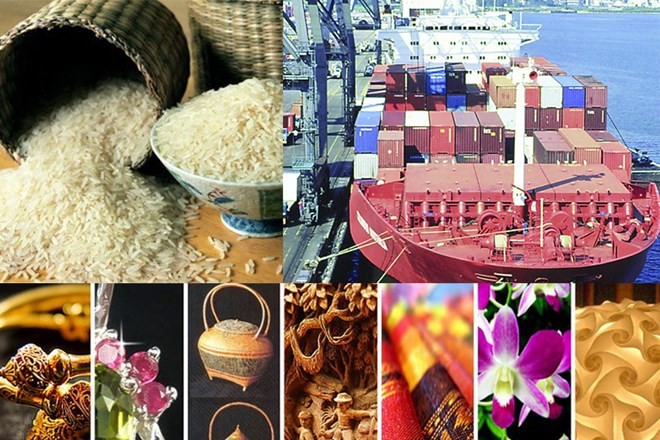 Thailand's main export industries (Photo: chiangraitimes.com)
According to the FPO, an increase of 3.4 percent in the country's added value revenue in February showed higher consumption expenditure. Meanwhile, a recovery in agricultural production and rising prices of food will also be driving factors for national economic growth.
Previously, the Ministry of Finance forecasted the country's economy would expand 3.6 percent and can reach 4 percent in 2017 if public investment and consumption stimulus packages for low- income earners are effectively implemented.
If disbursement of public spending-funded projects is accelerated, there is a good possibility for exports and private investment to expand, said FPO Director General Krisada Chinavicharana.
Meanwhile, Deputy Director of the Commerce Ministry's Trade Policy and Strategy Office Pimchanok Wornkorporn predicted Thailand's exports will grow by 2.5- 3.5 percent and even as much as 5 percent in 2017.
She added that factors contributing to Thailand's export growth are crude oil (with price estimated at 50-60 USD/barrel) and the exchange rate maintained at 35.5-35.7 THB a US dollar.