An Dong Company, new investor of Thuan Kieu Plaza in Ho Chi Minh City, would not demolish the trade center for construction of a new apartment project as per recent rumors, company deputy director general Ho Xuan Dung told Sai Gon Giai Phong Newspaper yesterday.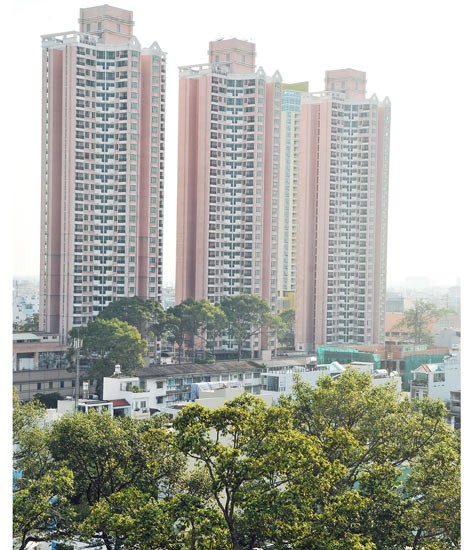 Thuan Kieu Plaza in District 5, HCMC (Photo: SGGP)
Mr. Dung said that the company was making a plan to repair and upgrade the three-building plaza to meet dwellers and customers' requirements.
Ceiling composition is too low while designs for fire fighting and prevention have been outdated as the three buildings have been built for 20 years, he added. So the trade center will be repaired with more exits and stairs making it airier.
Thuan Kieu Plaze is located at 190 Hong Bang, District 5. The work was started in 1994 and built four years later at a total cost of US$60 million. It comprises three 33 stories stretching over 100,000 square meters.
 
According to license, the project comprises 650 apartments, offices for lease, trade and amusement centers, parking lots and other amenities.
The join venture contract, between two investors Hong Kong Kings Harmony Company and Saigon Construction Company No.5, has expired since December last year.
Therefore, the project has been sold to An Dong Company, subsidiary of Van Thinh Phat Group. However the land lease contract of Thuan Kieu Plaze has expired since last December too.
According to a leader from the Department of Natural Resources and Environment, the city would continue letting the property out in 50 years.