There are four important points Viet Nam needs to focus on to nudge more foreign direct investment (FDI) into Viet Nam in 2008, said Supachai Panitchpakdi , Secretary General of the UN Conference on Trade and Development (UNCTAD) to Vietnamese journalists yesterday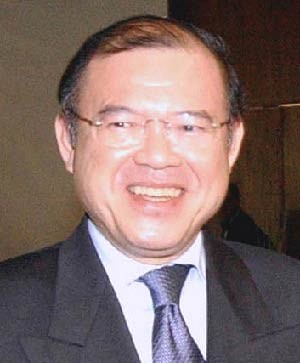 Supachai Panitchpakdi, Secretary General of UNCTAD (Photo: Wikipedia)

First, Viet Nam's government needs to increase free and equitable competition, for both domestic and foreign entrepreneurs, through something like separating management from ownership.

Next, said Panitchpakdi, investment procedures should be simplified and e-commerce and IT better employed.

Finally, diversifying the nation's tactics for attracting FDI would provide more optimal benefits, Panitchpakdi advised.

To date, Viet Nam has mainly attracted FDI into its export sector. But, Panitchpakdi emphasized, it still has huge potential for FDI in other fields, such as telecommunications, electronics, labor exports and more.

Panitchpakdi also suggested Viet Nam adopt more effective policies for upgrading the knowledge and skills of its human resources to fit the requirements of high-technology industries.

When asked about his expectations for Vietnam's FDI inflows in 2008, Panitchpakdi said he had no idea, that he'd rather look at how export earnings are allocated than predict such FDI flows.

He also strongly suggested close cooperation between domestic entrepreneurs and FDI capitalists, of which Unilever is a good example, he said. He explained such cooperation would help domestic entrepreneurs approach more advanced standards in business, marketing and finance.

The most important thing is the Government encourage such positive developments to motivate economic development.