Berjaya Leisure (Cayman) Company, a subsidiary of the Malaysian group Berjaya Land BLand, expects to begin construction of the Vietnam Financial Center (VFC) in the first quarter of 2010.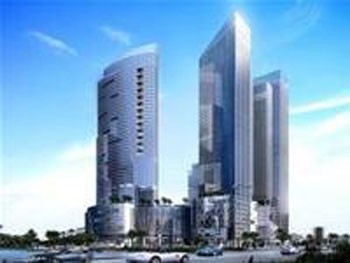 An artist's impression of the Vietnam Financial Center in HCM City
The company's General Director Nguyen Hoai Nam said the project is currently waiting for a building license.
Construction of VFC, a complex including an office building, five-star hotel, service area and high-class trade center, is expected to cost US$930 million. It will be built on a 25.4 hectare area in District 10, Ho Chi Minh City.
Mr. Nam also said the Vietnam International University Township (VIUT) project has now completed 50 percent of site clearance out of a total area of 925 hectares.
The project will cost US$3.5 billion and be located at Tay Bac Urban Area in HCMC.