The first in Vietnam walking street officially opened in Ho Chi Minh City downtown on April 29 and attracted thousands of residents and visitors.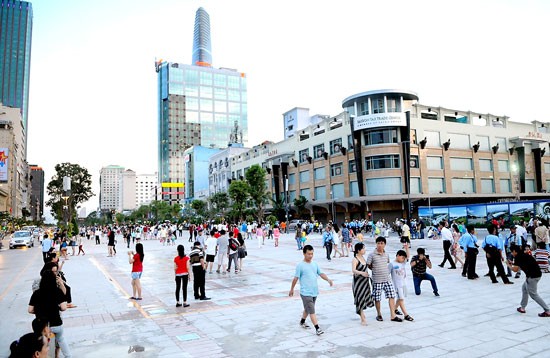 Pedestrians stream to Nguyen Hue Street that was opened on April 29 (Photo: SGGP)
Many took cameras with them to take pictures of Ho Chi Minh Statue Square and the pedestrian street that was Nguyen Hue Boulevard. The most attracting zone was the colorful musical fountain.
Vietnamese expatriate in Australia Le Van Thai said he was so happy and surprised to witness marvelous changes of HCMC after 40 years of the Reunification Day.
Ho Chi Minh Statue Square and Nguyen Hue Street packed with visitors from 7-8 p.m. Most parking lots near the area were full, forcing visitors to move farer to look for parking space.
Nguyen Hue Street upgrading project has been completed in time to celebrate the 40th anniversary of the Reunification Day--April 30 at a total cost of VND469.5 billion (US$21.75 million).
The road face and pavements are paved with natural stones with trees rows along each side, musical water fountain, underground management center and public restrooms.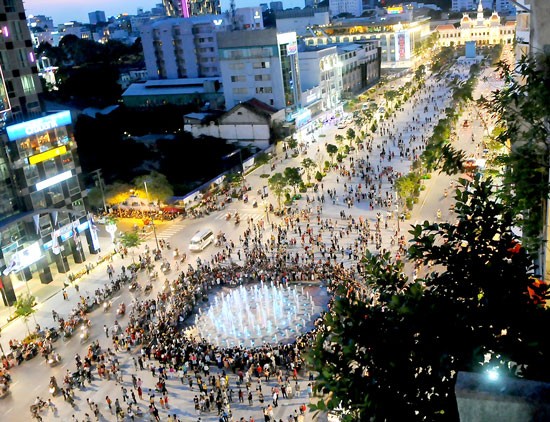 Nguyen Hue Street at night (Photo: SGGP)